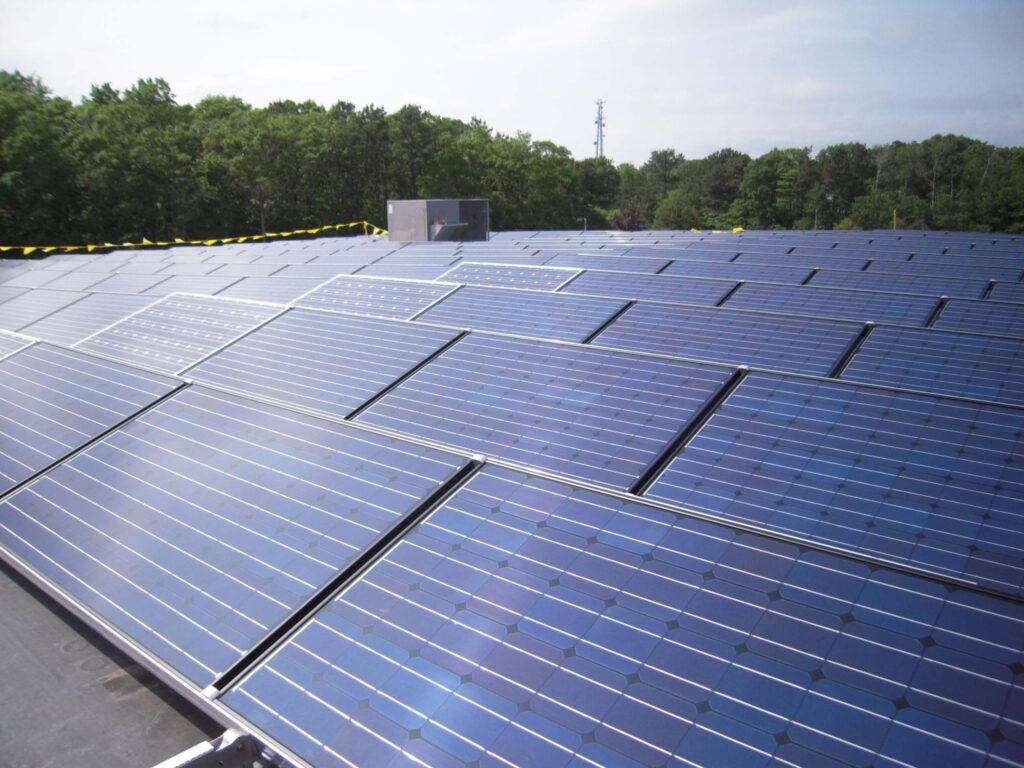 23 & 24 September 2011; Marine Biological Laboratory & My Generation Energy to Celebrate Commissioning of Falmouth's Largest Solar Array
For decades Falmouth, with its high-tech companies, world-renowned research institutions and a talented local workforce, has been recognized as one of Southeastern Massachusetts' leaders in innovation. Falmouth is also quickly becoming a leader in solar energy with well over seventy solar installations in just the past few years.  Businesses like Dermatology of Cape Cod, dozens of homeowners and now the Marine Biological Laboratory (MBL), which recently installed the largest solar array in Falmouth at its Technology Park property, are all realizing the benefits of clean, quiet, local energy.
As built, the MBL's new 510 panel solar installation will supply over 46% of the facility's annual electricity use. The system also furthers the MBL's sustainability initiatives including: leading environmental science research, an organization-wide recycling program, calculation of the institution's carbon emissions, and the recent LEED Gold Certification of the Loeb Laboratory. A ribbon-cutting ceremony will be open to the public on September 23rd from 10:00 to 11:00 AM featuring remarks by Jay Zavala, President of the Falmouth Chamber of Commerce, Gary Borisy, President and Director of the MBL, and Luke Hinkle, President of My Generation Energy. A community day is also scheduled for Saturday the 24th from 1:00 to 2:00 PM.