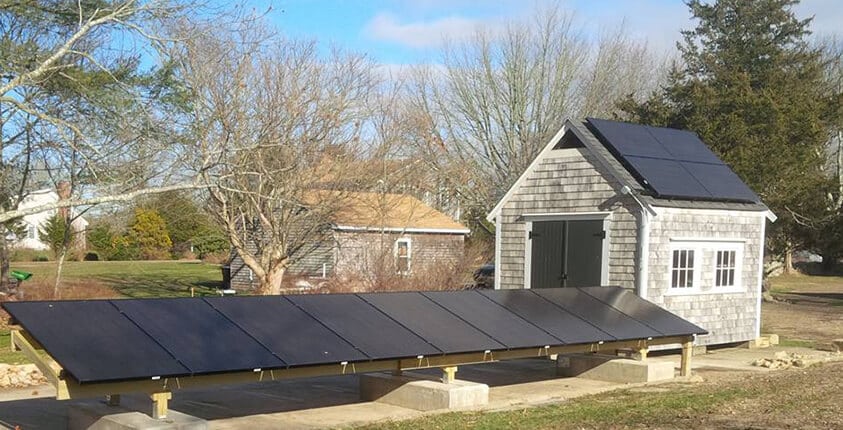 Solar Installation of the Week – Dartmouth
My Generation Energy recently completed this residential installation in Dartmouth, Massachusetts. This row of 9 ground mounted panels and 4 roof mounted panels will produce over 4500 kilowatt hours of clean electricity each year!
Jeff, the homeowner, will be very happy with his savings!