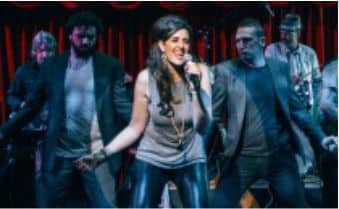 Love is Blind: Music Inspired by Amy Winehouse
Straight from Broadway's 54 Below, Emily Wade Adams and her band bring their dynamite show back to Cotuit Center for the Art's stage, complete with fresh new material (as well as your old favorites). Get ready to swing, sip, and celebrate the 10th anniversary of Winehouse's Grammy-winning album, "Back to Black." Scores of soulful singers are honored, from Ray Charles to Bruno Mars.
As a special offer use code LIB2017 to receive $5.00 off regularly priced tickets!
Read the full story and buy your tickets here:  http://www.cotuitcenterforthearts.org/experience-art/love-is-blind-music-inspired-by-amy-winehouse/