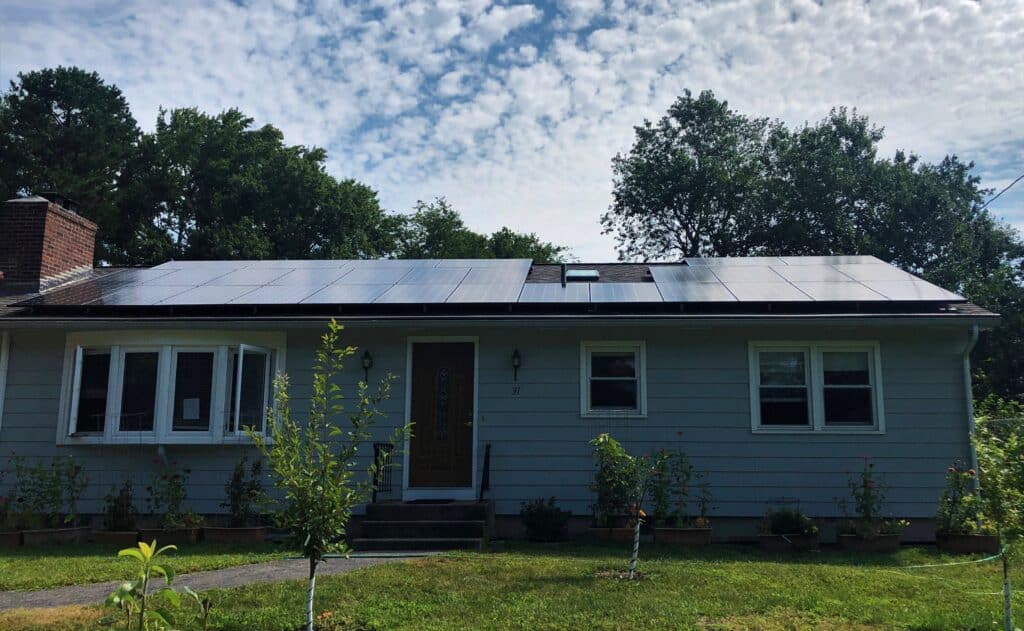 Narragansett Solar: Rhode Island Solar Installation
This Narragansett solar installation, on Rhode Island's coast, is responsible for generating 11,188 kWh of power annually. Hence, its owner stands to save $4,139 each year!
Contact us to inquire about a free site assessment. We will visit your home or business and provide a complimentary estimate to help you determine whether to go solar. In addition, check out Rhode Island's generous solar incentives, and let us know if we can help you figure out which ones apply to your project.
Contact us for a free site assessment
Find out if solar could work for your Rhode Island home!