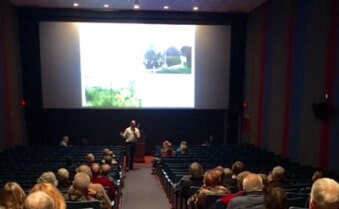 My Generation Energy on the BIG screen
My Generation Energy's Andrew Wade led a wonderful presentation on the benefits of solar energy at the Nauset Newcomers monthly meeting held at the Wellfleet Cinemas. We had a great time answering questions and hearing everyone's positive input regarding solar energy.
We would like to thanks the Nauset Newcomers for inviting us to be the speaker of the month!