What is a Community Solar Garden?
For those who want to go solar but are frustrated by shading, limited roof space, not owning their home, or the high initial cost of ownership, becoming a member of a local Community Solar Garden® Cooperative may be just the thing!
Newly enacted energy policies make this community-based approach a cost-effective and efficient method for us to take control of our energy needs. We can keep our energy dollars within the community while we generate clean electricity.
By pooling the resources of the members, we create a Cooperative that benefits from the locally produced solar energy. Thanks to "virtual net metering" each member receives their benefits without having separate wires running to their home or business.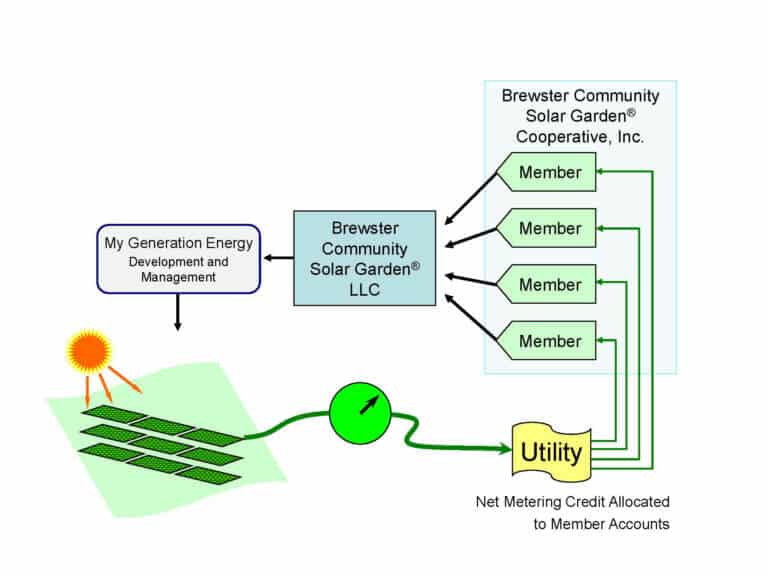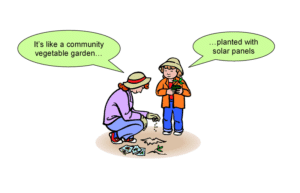 Members of the Coop receive a percentage of the net metering credit produced by the Community Solar Garden® Project based on the number of SunShares™ that are purchased. For many homes, one SunShare will cover most of their electricity demand. Businesses or homes with higher electricity bills can maximize their benefits by matching their electricity usage with the appropriate number of SunShares. Becoming a part of the Community Solar Garden® Cooperative means you are doing your part to offset the environmental impacts of traditional energy sources, while keeping your energy dollars local and guarding against rising energy costs.
Get your free site assessment now
My Generation Energy will never share your information or use high-pressure sales tactics.