Solar Energy & Installations in South Coast Massachusetts
The South Coast solar company Massachusetts homeowners turn to for quality solar installation and services.
When you go solar, you're investing in a renewable energy source that generates electricity and can result in thousands of dollars of savings each year. What's more, supporting clean energy means that our beautiful beaches in Westport, Dartmouth, and Mattapoisett will be protected against climate change.
For over 10 years, My Generation Energy has delivered the highest quality solar to homeowners through the South Coast, from Fall River to Marion and New Bedford. There are many ways you can benefit from adding a residential solar energy system to your house—here's how the leading South Coast solar company can help transform your home or business.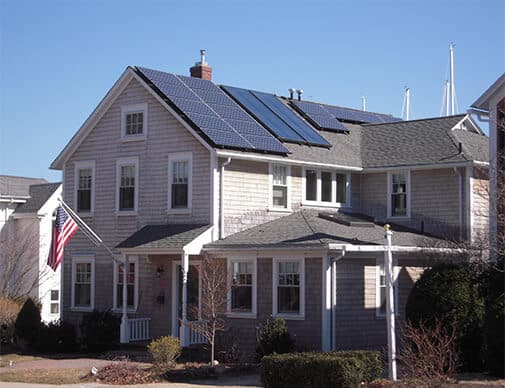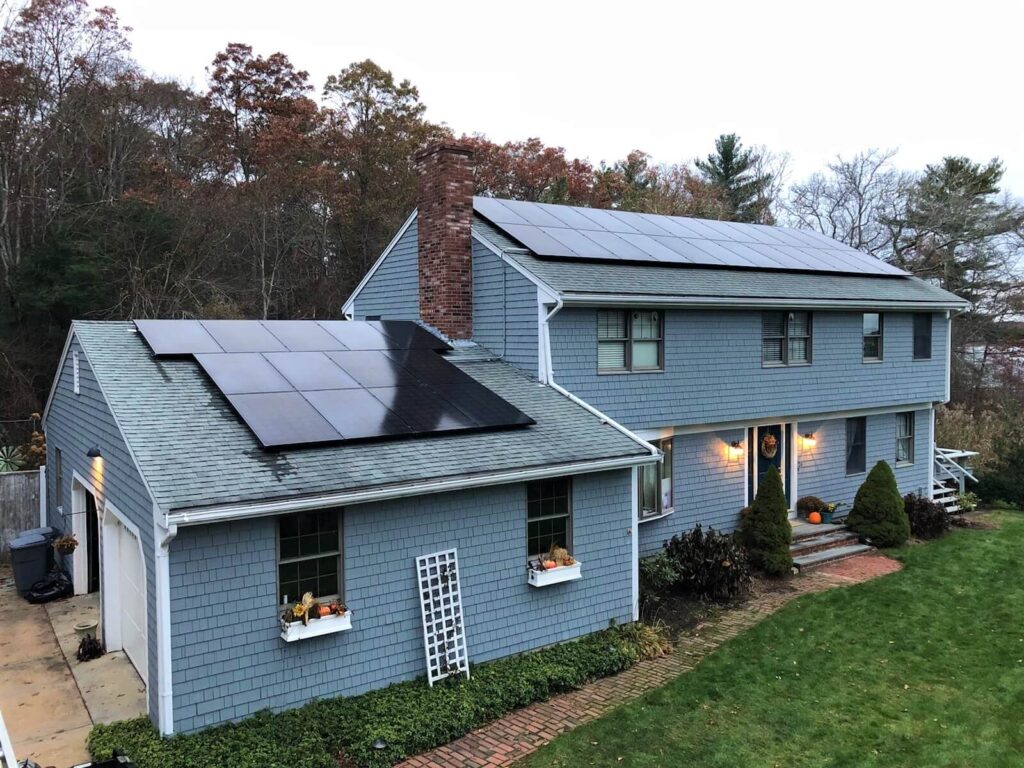 South Coast Residential and Commercial Solar Installation, Solar Battery Storage, and Maintenance & Services
If you're looking for a local solar company in Marion, Dartmouth, or Fall River who can get you set up with solar energy and then help you make the most of it, My Generation Energy is your solar provider. Customers trust our expertise and in turn, we provide the ultimate in customer service. Thanks to our excellent track record, Solar Power World named us one of Massachusetts' best solar developers for the last four years running!
From site analysis and system design, through solar panel installation, energy monitoring, and support after your system is up and running, our team of solar experts can help you take advantage of year-round electricity bill savings and energy independence. Plus, with solar battery storage you can help protect your home from power outages that threaten the South Coast every time the wind picks up off the coast during hurricane season and seasonal storms.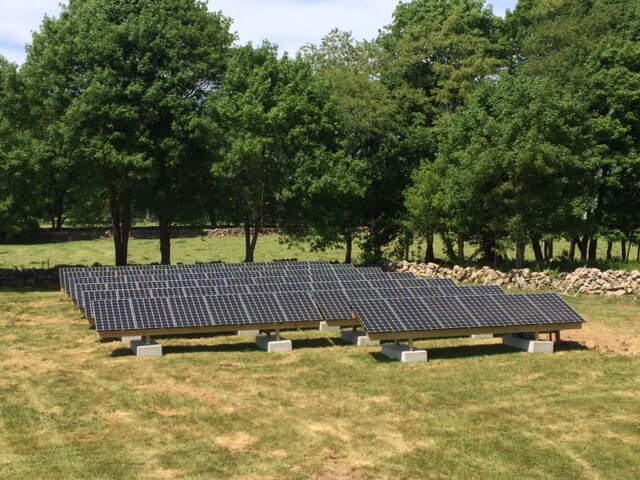 Take Advantage of Massachusetts Tax Credits, Rebates, Financing, and Other Solar Incentives
Massachusetts has some of the best solar incentives in the country, and if you're thinking of adding solar panels to your Mattapoisett, New Bedford, or Westport, MA home or business, My Generation Energy can help make solar even more affordable and cost-effective.
From the Federal Solar Tax Credit to net metering, our team stays up to date on the latest developments and opportunities in Massachusetts for solar energy and can maximize the return on your investment in clean, renewable energy.
Curious about going solar? Contact the best solar company in the South Coast today for a free site assessment to learn how much you can save!
State Incentives
Beneficial Net Metering Regulations
Receive full credit for electricity value
MA: Income Tax Credit of 15%
$1000 cap
Property Tax Exemption
On system value for a term of 20 years
Sales Tax Exemption
On all equipment
MA: Solar Battery Incentives
Massachusetts residents and businesses get cash for solar battery usage
Federal Incentives
Federal Tax Credit of 30%
Applied to total cost of system with no cap.
MACRS Depreciation (Commercial)
100% first-year bonus to speed up ROI
South Coast Solar Case Studies & Photos
Take a closer look at some of the solar installation projects we've already completed in the South Coast and imagine how solar energy could be used for your Bristol or Plymouth County home or business!
Case Studies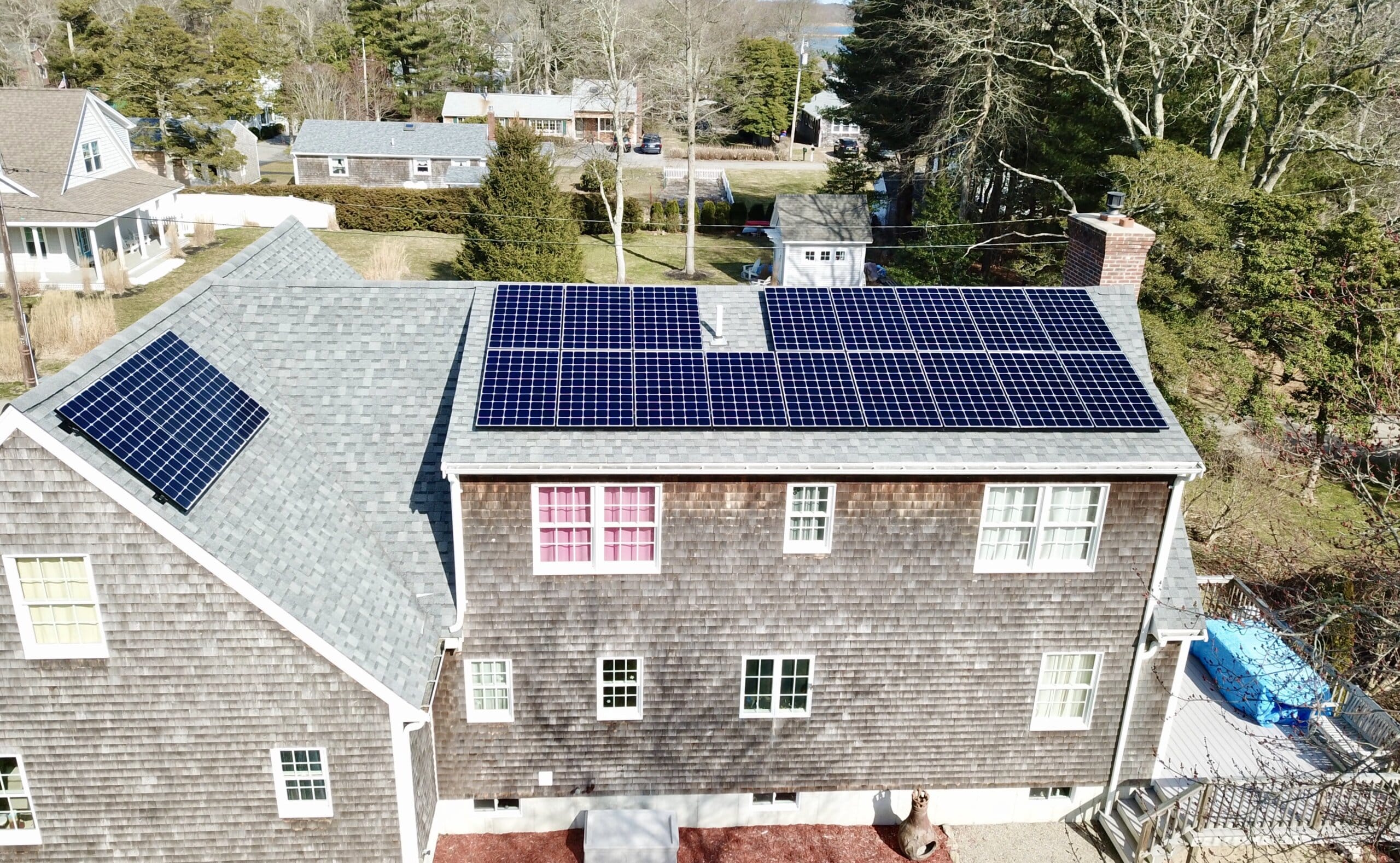 This Mattapoisett residential solar installation will save its owners nearly $3,000 every year!
Upgrade your South Coast home or business with the power of solar energy. Call 508-694-6884 or contact us today to learn more.
South Coast Customer Spotlight
If you are looking to add solar on cape cod, look no further. After talking to several companies on the cape, nobody came close to My Generation Energy in every category. By all means get competitive quotes, but reduce your stress by getting the My Gen quote first.
Alan Bivona
Explore our full range of solar services:
Residential Solar
Learn about the benefits of solar for your home and the solar incentives to make owning solar affordable.
Green your company!
Got a business? Check out our Commercial services and Nonprofit partnership.
Batteries
Never lose power again! Check out our Solar Battery options.
Maintenance
Need Maintenance for your existing panels? We can service and maintain them, even if we didn't install them!
Get your free site assessment now
My Generation Energy will never share your information or use high-pressure sales tactics.