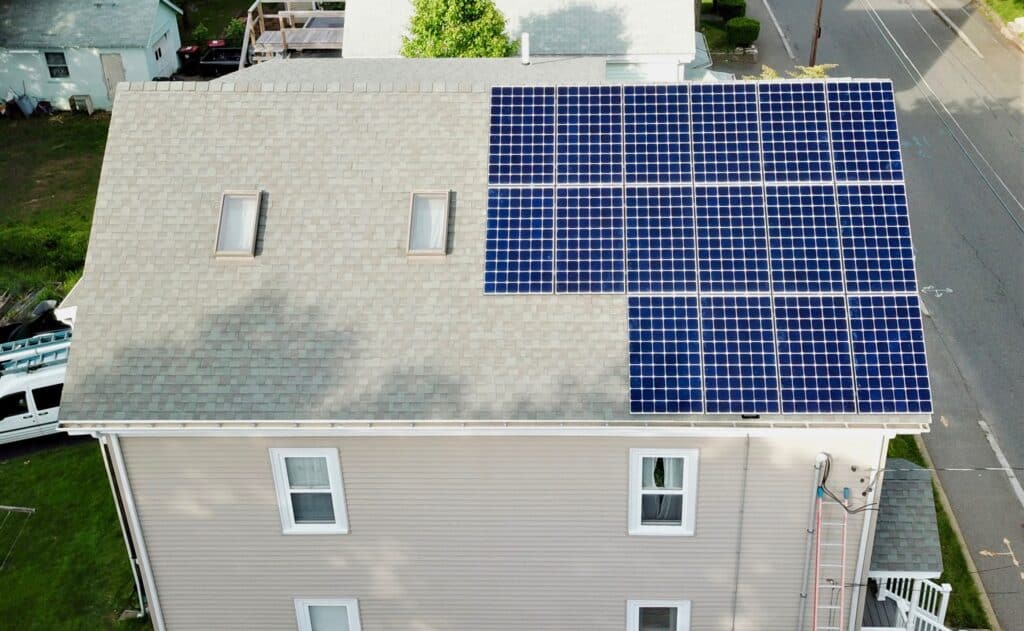 Brockton Solar Installation: Greater Boston Solar
This Greater Boston solar array in Brockton, Massachusetts provides over 6,000 kWh of renewable energy annually. As a result, it will save its owner about $2,265 every year!
Contact us for a free site assessment so you can ascertain the cost of solar for your home or business. In addition, check out Mass Solar Loan for ways to make solar more affordable.