We provide start-to-finish full service. What does that mean? We assess your solar potential and clearly explain the financial benefits you can expect. After you decide what's best for you, we do the rest. We are responsible for the entire installation process. Additionally, we handle all the permits, applications, and registrations to deliver your maximum solar benefits. Hundreds of customers across Cape Cod, Greater Boston, South Shore, South Coast, and Rhode Island are thrilled with their decision to install solar panels with the team at My Generation Energy. 
We are ready to design and install the perfect solar energy system for your home or business needs.
We are always looking for top-quality talent to join our growing team. At My Generation Energy, we are looking for candidates that are passionate about making a positive difference while having a lasting career. If you're interested in joining the My Generation Energy team, take a look at our open positions or contact us today.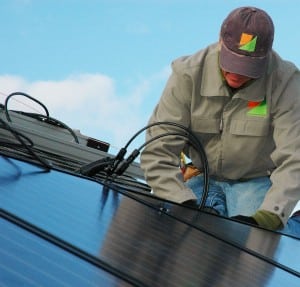 Staying true to our slogan, we pride ourselves on being TRUSTED, PROFESSIONAL, LOCAL, and EXPERIENCED. 
Trusted - My Generation Energy ensures that you will be in contact with the same representative from the initial site assessment to turning on the system. We will continue to check in and answer any questions you may have years after the installation is complete. We will always be available for our customers.
Professional - This is a full time job for all of us at My Generation Energy. We understand the system is an investment for the customer and we take our responsibility very seriously. 
Local - Composed of all Cape Cod and New England natives, the My Generation Energy team is in tune with what customers are looking for in a solar company to work with. Growing up in the area, we have life long connections with various businesses, organizations and local residents. 
Experienced - Founded in 2008, My Generation Energy has installed hundreds of solar arrays from Boston to Lexington, Quincy to Hingham, Marshfield to Plymouth, Marion to Westport, Bourne to Provincetown and every town, village and city in between. We do not shy away from any project - small or large.