Summer on Cape Cod isn't complete until you've enjoyed a deep-fried seafood platter or freshly grilled burger at a weathered, seafood shack. Capturing that summertime nostalgia is what Michael and Van Haidas, owners of the knack, want customers to experience every time they walk into one of their restaurants.  With locations in Hyannis and Orleans, the knack serves up delicious, high-quality food that defines summer on Cape Cod—even in the middle of winter.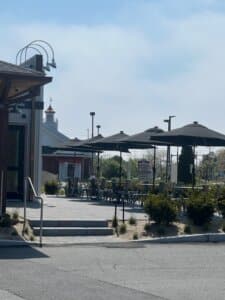 "We created the knack to share the food that we grew up appreciating after a long day at the beach," explains Van. "Our goal is to perfect the iconic Cape Cod roadside stand and make it available to everyone, year-round."
Supporting local business
As business owners and Cape-natives, Michael and Van understand the importance of supporting the local economy and are determined to source locally grown food.  "We've partnered with area fishermen, butchers, and farmers to ensure that our menu is made with the freshest ingredients," says Michael.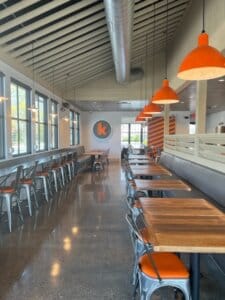 Being a green business
Sustainability is another important factor that helped shape the duo's business model.  "We only use compostable serve ware, custom built our dining tables from reclaimed wood, and power our restaurants with solar energy," explains Van.
By being a green business, patrons can enjoy a great meal at the knack and feel good about their dining experience.
Solar for business
When they decided to go solar, choosing a Cape-based company to install their solar panels was a no-brainer.  Michael and Van partnered with My Generation Energy to install panels at their Hyannis location.
My Generation Energy has helped home and business owners go solar for over a decade. "Since we are a local company, we understand the unique challenges posed to Cape Cod home and business owners and work hard to deliver money-saving solutions for our customers," says Andrew Wade, President & CEO.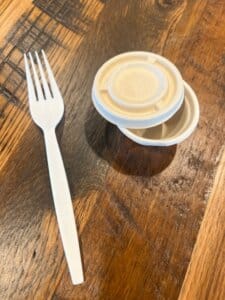 Michael and Van worked closely with Abe Boyle, Regional Manager at My Generation Energy.  Abe assessed the knack's solar potential and designed a system that would provide maximum benefits. "After we design a system, that's when the real work begins," explains Abe.   "We handle the entire installation process from permitting, project implementation, and commissioning to ensure that the process is seamless for our customers."
Save money with solar
My Generation Energy installed a 34-panel system on the knack's rooftop that will generate over 14,600 kWh of clean solar energy each year—saving its owners over $5,300 annually.  That's the equivalent to CO2 emissions from 9,232 pounds of coal burned every year.
Save the environment
Solar offers incredible financial benefits.  However, it's not just a good investment for the knack. "Solar energy is an excellent investment for the environment because solar panels do not produce air pollution or greenhouse gases," says Abe. "In this way, going solar can mitigate climate change and help curb pollution."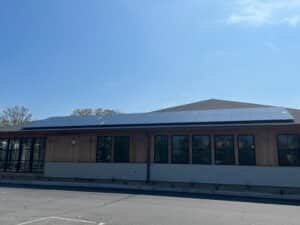 Solar tax benefits
Tax credits and other financial incentives help make solar a smart investment. These systems operate for 25 or more years with little or no maintenance and pay for themselves many times over before their warranties run out.
Reduce electricity costs
"The power our system generates helps keep our operating costs way down," explains Michael.  "And knowing that we are doing our part to help the environment, especially in a place that we've called home all of our lives—makes the choice to go solar the right one for us."
Why choose solar for your business?
Solar offers more than just incredible financial benefits. It is a clean source of energy that won't emit greenhouse gasses unlike other forms of power.
Contact us today to schedule a free, site assessment to find out how much your company could save by going solar.