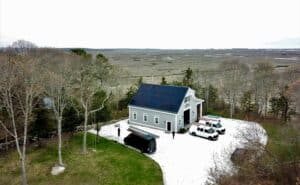 This solar array in Barnstable, Massachusetts, on Cape Cod, provides over 18,000 kWh of renewable energy annually. As a result, it will save its owner over $6,500 each year.
Contact us to learn more about the solar panel cost for your home or business. In addition, check out Mass Solar Loan to save more on solar.
Contact us for a free site assessment Find out if solar could work for your Cape Cod home!