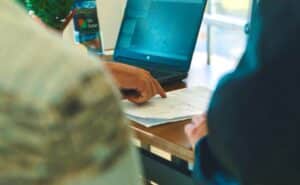 "Free" solar panels may sound very enticing, but are they really a better deal than owning your own system? What's best: buying or leasing solar?
"Over the long term the benefits of owning your system are hard to beat." –Consumer Reports
The financial benefits of purchasing your own solar array are clear. This is especially true in the Northeast, where electricity costs are high and state tax incentives are generous.
According to Consumer Reports (and our experience), "Most systems pay for themselves in five to seven years." Owners reap 100% of the remaining savings! Thus, with a warrantied lifespan of up to 25 years, owners should enjoy a minimum of 18-20 years of earnings.
Financial benefits
If you sign a solar lease or power purchase agreement (PPA), all state & federal benefits go to the solar company instead of you. Click here to learn more about your state & federal incentives for going solar.
Not only will leasing forfeit your federal and local incentives, but the terms of your contract could negate your savings. If the cost of energy doesn't increase enough, you might pay more than if you hadn't even switched to solar.
Selling your home
Want to sell your house after adding solar? If you own your system, that's not a problem (in fact, solar-equipped homes have a higher value and sell faster). However, if you lease your solar panels, you will either have to buy out the lease or the person purchasing your home will have to assume it. This can scare off buyers, or even end up costing you more than if you hadn't gone solar in the first place!
In addition, it's worth noting that when you lease, you lose control of the panel design. You could end up with panels installed in highly visible places without any regard to aesthetic. When you buy your own system, you'll be able to work directly with the installer to fully understand what the system will look like before it goes on your roof.
"Minimal long-term expenses can make up for the upfront costs." –NerdWallet
Keeping it local
Importantly, buying solar panels keeps your money in your local economy instead of giving it to large national corporations. Your purchase sustains the local economy, employs people in your community, and prevents your town from becoming a ghost town (or a town that only has big-box stores).
There are reasons to lease
Leasing may be a good choice if you simply want savings on your electric bill without a capital burden. For example, leasing can be a great choice for nonprofit organizations. If you decide to lease, consider using a local company with local investment like Luminous Solar. My Generation Energy partners with Luminous to provide solar options for nonprofits, so contact us today if you're interested in learning more about that for your business.
Bottom line
The up-front cost of purchasing solar panels is really the only downside of purchasing panels. However, it can be mitigated by a solar loan, a home equity loan, or a home equity line of credit. In addition, the monthly payments for a 20-year solar loan are likely to be lower than those of a 20-year lease or PPA. 
Try this calculator to estimate your cost for either option by inputting your own specs. And whether you are thinking about buying or leasing your solar panels, contact us to ask questions and get fully informed before you decide on the best fit for your needs.
"Buying your solar electric system outright is best." –Consumer Reports
Contact us for a free site assessment Find out if solar could work for your home!