Soaking Up the Sun at First Parish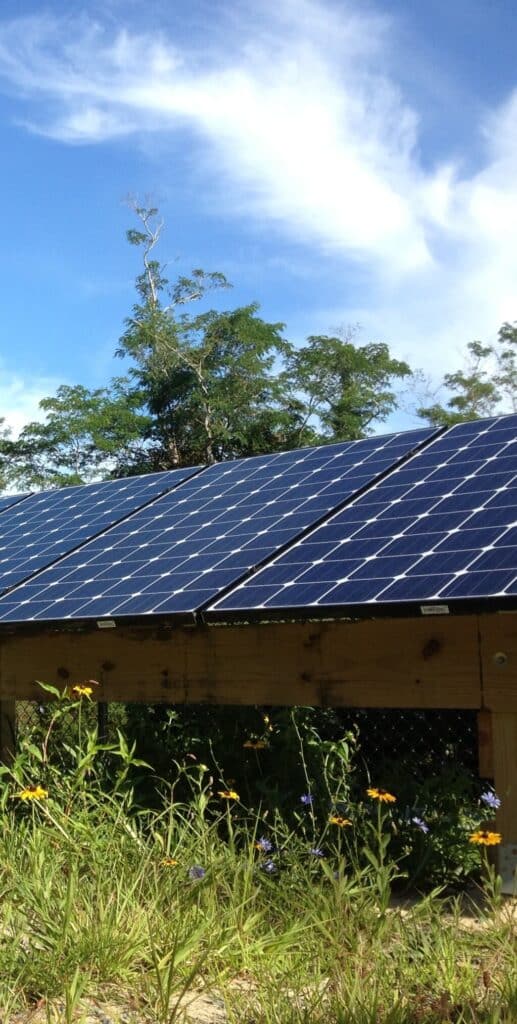 Rows of light purple and golden yellow wildflowers rise above the native grasses growing below the 112 solar panels soaking up the Sun at First Parish Brewster. Wooden structures support the ground mounted solar array in a section of reclaimed parking lot. The scene was thoughtfully engineered to create an environmentally conscious landscape consistent with First Parish Brewster's mission.
The solar array went operational in late March of 2013. In just four months of operation, the array has already produced enough solar energy to keep your smart phone charged for 563 years… How long till your next phone upgrade?
All of this locally harvested clean energy helps First Parish Brewster reduce its electric bills as well as realize environmental benefits associated with lowering the demand for power generated by traditional sources. Avoiding these harmful emissions is a benefit we can all enjoy. See below for the environmental benefits to date (8/7/13).