Founded shortly after the 2008 Landmark Green Communities Act by Luke Hinkle, My Generation Energy has been installing solar in Massachusetts since the beginning of commercial deployment of the technology. My Generation Energy's professionalism, quality and customer-focus have been central to the company's success as solar has been rapidly adopted across the Commonwealth.
In 2007 there was only about 3MW of solar installed in the state and today there is well over 1093MW.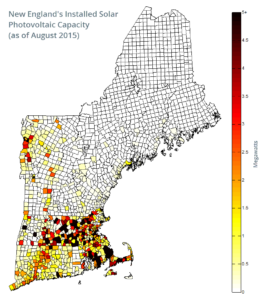 Southeastern Massachusetts and My Generation Energy customers have been leaders in expanding the use of solar power. My Generation Energy solar installations can be found in over 30 towns and cities. From Quincy to Fall River, Martha's Vineyard to Provincetown and everywhere in between including: Mattapoisett; Kingston; Marion; Plymouth; Mashpee; Barnstable; Eastham and more.
In 2010, My Generation Energy, in partnership with Unutility Electric, pioneered one of the first third-party owned arrangements in Massachusetts installing a 381 solar panel array (85kW) on top of Orleans Marketplace at no upfront cost to the building owners. Just a few years later in 2012 My Generation Energy installed a 346 kW solar array for the Brewster Community Solar Garden® project. As the first community solar project in Massachusetts, this model was an inspiration for the Massachusetts Department of Energy Resources community shared solar designation that further encourages this innovative approach to local energy.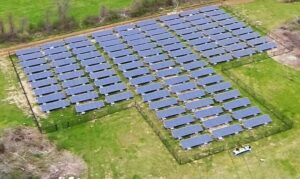 Additional notable projects have included commercial-scale solar projects such as those at non-profits such as the Marine Biological Laboratory (120kW) in Falmouth and Friends Academy (165kW) in Dartmouth. Utility-scale projects have included the Airport Way solar project in Hyannis that upon completion was the largest solar array on Cape Cod at over 1.3 MW.
Reasonable incentives, compelling electric bill savings and new low interest loan programs are expanding the benefits of solar to more and more homeowners and businesses everyday in the state. Current state goals will bring another 600MW online in the next few years alone as solar quickly will become one of the largest sources of energy in the state as well as the region.
To learn how you can benefit from solar at your home or business contact My Generation Energy at 508-694-6884.