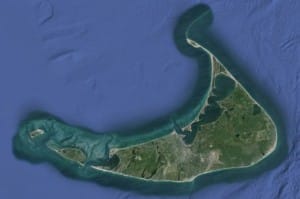 Nantucket and solar go perfectly together. The cool summer days the island is known for, and that residents and visitors enjoy, help the solar panels operate more efficiently, boosting power output. In addition solar reduces the amount of electricity that needs to be sent long distances from the mainland helping to lower electric grid costs for those on the island.
As Southeastern Massachusetts' leading solar installer, My Generation Energy is proud to serve Nantucket homeowners and businesses and connect them to all the benefits solar offers. In designing and implementing the highest quality solar systems, My Generation Energy has developed a reputation for projects that exceed client expectations. We've installed solar from Truro to Falmouth and from Tisbury to Plymouth across hundreds of installations with the expertise and insight to make your solar project a success.
It's easy to get started. Just contact My Generation Energy for your free Solar SnapShot. Provide a few details: Name, Address, Email and we will analyze satellite images of your property to determine your potential solar capacity. We will then follow up with a personalized Solar SnapShot, complete with a sample financial analysis.