Needham residents will be green with envy when they see how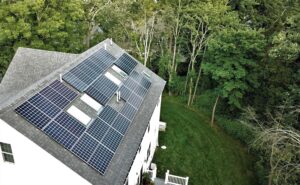 much green this solar array saves each year. Producing 14,281 kWh of eco-friendly solar energy annually, the solar panels on this verdant beauty will save its owner $5,712.54/year. And what's more, they'll do it without emitting any greenhouse gases!
Feeling that green-eyed monster yet? Call us – maybe it's time for you to go green!