As our customers know, we are committed to the highest quality in order to deliver the best value. Often, that means using LG solar panels.
Why Choose LG Solar Panels?
One of the reasons our customers love LG panels is because the company offers an industry-leading 25-year warranty on workmanship, labor, and production. And because of its strong brand, home- and business-owners can be confident that LG will be around for 25 years to support their warranty.
Of course, functionality matters just as much as (if not more than!) protection. LG's high-efficiency panels fulfill our customers' requests for high output. When our clients are happy with their energy production, we can rest easy!
The cosmetic appeal of panels is another valid customer concern. When it comes to looks, LG's all-black module provides a clean aesthetic that homeowners love.
Massachusetts Residential Solar Projects Using LG Panels: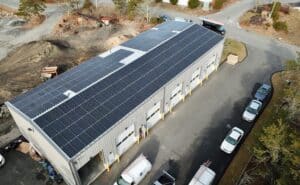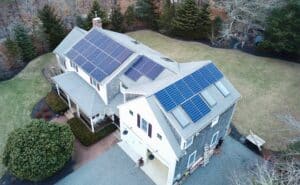 If you have questions about LG solar panels or any other brand we recommend, please don't hesitate to Contact Us. Also, it's worth noting that we have not been paid to endorse LG's panels. We have simply witnessed the reliability of their products over many years of installs.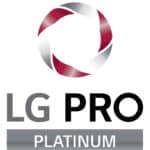 Upgrade your home today. Go solar with My Generation Energy.