Looking back on 2020… it was certainly a year when… well, it was a time for real reflection and… Ah, who are we kidding, who isn't looking forward to leaving 2020 behind us and getting a fresh start in 2021?
You might have a whole laundry list of goals you'd like to accomplish in the new year, but what about saving money and making your home more environmentally friendly with solar panel installation? For residents to Provincetown to Plymouth, you're lucky that Massachusetts solar incentives are some of the best in the country—here are five reasons why your investment in solar in 2021 can help you save even more.
1. The Federal Solar Tax Credit for Residential Solar!
It's the holy grail of solar incentives, and we've gotten a last minute holiday miracle! The federal solar tax credit, officially called the solar investment tax credit (ITC), has been one of the primary drivers of solar installation for homes and businesses over the last few years because of just how substantial the savings are, and now you'll be able to benefit from higher savings for another three years!
How does the federal solar tax credit work? 
With the ITC, you qualify for a credit on your federal taxes equal to a certain percentage of your total solar installation costs. Thanks to some last minute 2020 legislative maneuvering, the federal solar tax credit in 2021 will remain at 26%, which can equal thousands of dollars in savings on your solar upgrade.
Things weren't looking so rosey for most of 2020! The solar tax credit was actually scheduled to drop to 22% in 2021 and be the final year for homeowners, but last minute negotiations in Washington have extended the ITC at its current percent for another two years before stepping down. Here is the new federal solar tax credit schedule:
2021: 26%

2022: 26%

2023: 22%

2024: Eliminated for residential solar, permanent 10% for commercial solar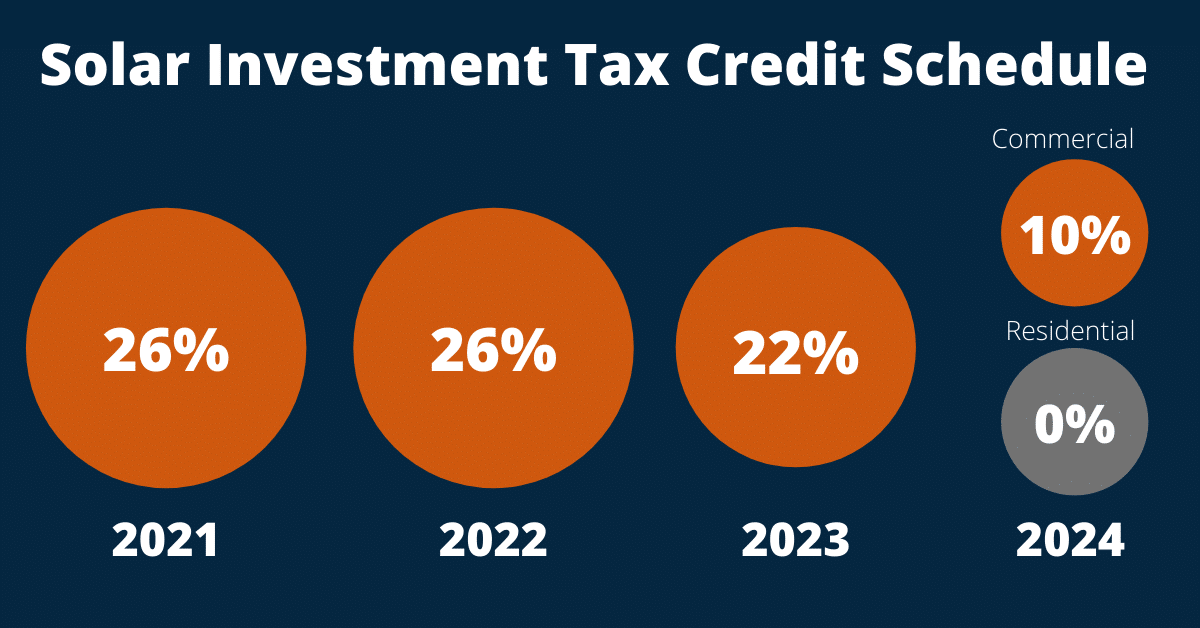 The federal solar tax credit even works when combined with solar battery storage upgrades. If there was one reason that you should definitely go solar in 2021, it's to take advantage now, while you've been unexpectedly given more time to take advantage of the tax credit at the higher 26% rate!
2. Solar Battery Storage Helps You Maximize Your Renewable Energy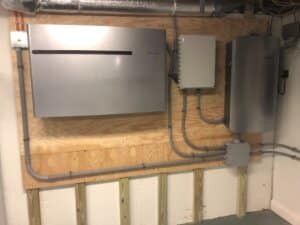 Many home and business owners opt to take even greater advantage of solar power by adding solar battery backup storage to their systems. My Generation Energy installs solar batteries—including the Enphase Encharge, Tesla Powerwall, and sonnenBatterie—that come with a whole host of benefits:
You'll be able to use renewable energy at night and during cloudy days
You can keep your home running during power outages
You'll have greater energy independence and less reliance on the grid
100% renewable energy is better for the environment 
There are also great solar battery incentives to make it worth your while to upgrade. In addition to qualifying for tax credits, Eversource and National Grid customers in some areas can also participate in MassSave's ConnectedSolutions program, where you'll be paid for using electricity stored in your solar battery instead of power from the grid during particular times of the day when demand is high. 
3. Get Paid for Your Solar Energy Production with SMART
Interested in being paid to have solar panels on your roof? If so, the state's SMART program is for you. The Massachusetts SMART solar incentive program pays National Grid, Eversource, and Unitil utility customers an incentive rate for the energy their panels produce. The rate you're paid is locked in for 10-20 years when you sign up, but it's a "declining block" system, meaning that the longer you wait to get started, the lower the incentive payment rate will be in your capacity block. Another reason to sign your contract early in 2021!
4. Offset Your Electricity Bills with Net Metering
Net metering is one of the most well-known solar incentives, and it's earned its reputation as a result of the savings it offers grid-tied solar panel systems! Simply put, under a net metering program, you can send any excess energy your solar panels produce back to your utility company. Then, your utility will issue you a credit to offset the power your home or business uses when your solar panels aren't generating electricity (like on cloudy days or at night).
Not all states offer net metering, but Massachusetts is one of them!
**Bonus: Stay Ahead of Higher-Than-Usual Electricity Bills in the New Year**
Consider this an extra bonus of going solar in 2021. If you've been looking at your electricity bills for 2020 and have noticed that they're higher than they were for the same months of the previous year, you're not alone. Families are spending more time than ever in their houses, and that trend looks to continue well in 2021. With solar installation, you'll be able to cut into your high energy bills right away, and with the added benefit of net metering, you can build up credits and even potentially cover the entire costs of powering your home over the course of the new year.
5. Reduce Your Carbon Footprint with Environmentally Friendly Energy for Your Home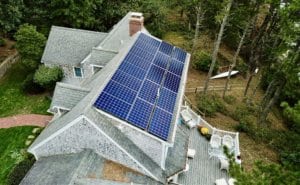 If you get electricity from the grid, odds are that your energy is not coming from a renewable energy source. Throughout New England, including Massachusetts, utility companies rely on nuclear, natural gas, coal, oil, and more to generate energy—in fact, in 2019, according to ISO New England, renewables accounted for less than 12% of total energy generated.
But the energy generated by your solar panels is 100% clean and renewable, so the more you're able to use solar energy, the better for the environment your home will be. With solar (even more so with solar plus battery storage), you'll be proud to know you're doing your part to go green and help the planet.
Get Started on 2021—Reach Out Today for a Free Solar Quote
My Generation Energy is the go-to solar energy installer for homes and businesses ranging from Cape Cod to the South Shore, South Coast, and the greater Boston area. From residential and commercial solar installation to system transfers and solar maintenance, repairs, and add ons like snow clips, our team of local solar experts is here for your solar needs.
Find out how much you could save with solar incentives, as well as the great solar financing options available like the Cape Cod 5's Solar Loan Program and UMassFive MySolar Loan that can help make going solar affordable for your family. Talk to one of our experienced and qualified solar energy experts today and let us show you why going solar will be one of the best decisions you make in 2021.
Start saving right away with solar installation to kick off the new year. Call 508-694-6884 or contact us today for your free solar quote.
There's no better time to go solar. Kick off 2021 the right way with My Generation Energy.