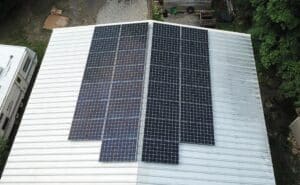 This solar installation in Hanson, MA (on Massachusetts' South Shore) will save its owner $4,139 every year! It generates an estimated 11,188 kWh of clean energy annually.
Contact us to receive a free site assessment, during which we can estimate the cost of solar for your home or business. In addition, check out Mass Solar Loan to make going solar in Massachusetts even more affordable.
Contact us for a free site assessment Find out if solar could work for your Greater Boston home!