Get your free solar site assessment now
Boston Solar Installations
Boston has a long, storied history of leading the country in the right direction, especially when it comes to renewable energy. According to Environment America's 2022 "Shining Cities" report, Boston is a "Solar Star"—one of only 34 cities nationwide with more than 50W of solar PV per capita, and it's 21st in the country in terms of total installed solar PV. 
You can help continue this legacy by switching to solar with My Generation Energy. Not only does going solar save you thousands of dollars each year, but it also helps offset the carbon emissions as you commute from Newton or Needham every day.
Boston's Leading Solar Provider and Installer
For over 10 years, homeowners all over Greater Boston have trusted My Generation Energy for high-quality solar installations. From Quincy to Natick and everywhere in between, you've chosen us again and again for our commitment to exceptional customer service and our experience installing solar in Massachusetts. As a testament to our expertise, Solar Power World included us on their 2018, 2019, 2020, 2021, and 2022 lists of the top solar developers in Massachusetts.
Our services start with expert residential and commercial solar installation, but they don't stop there! We help Boston home and business owners in Westwood and Dover keep their solar panels operating efficiently for years and years to come with solar panel maintenance, repair, and add-ons like critter guards and snow clips for your roof.
Even if you didn't get your solar panels from us, we're here to help—it's what makes us one of the highest recommended solar companies in the Boston metro area. Whether you just bought a house that came with solar panels or you're unhappy with the company who originally installed your panels and are looking for a second opinion, we can inspect your array, walk you through solar 101, and even compile a solar value report for your real estate agent to ensure you get the best price for your solar home.
Whether you want solar for your home or business, and whether you already have solar or not, My Generation Energy can help you save money and go green. Contact us today to find out how we can serve you!
Commercial and Residential Solar Incentives in Boston, MA
One of the best parts of going solar in Boston is taking advantage of Massachusetts' many available solar incentives to significantly lower your upfront installation costs and maximize ongoing monthly savings for the lifespan of your solar PV panels. Some of the best Boston solar incentives include:
- The Federal Solar Tax Credit (30% tax credit until 2033)
- Net metering
- Statewide residential property and sales tax exemptions for solar
Beneficial Net Metering Regulations
(receive full credit for electricity value)
MA: Income Tax Credit of 15%
(on system value for a term of 20 years)
MA: Solar Battery Incentives
Massachusetts residents and businesses get cash for solar battery usage.
Federal Tax Credit of 30% 
Applied to total cost of system with no cap.
MACRS Depreciation (Commercial)
100% first-year bonus to speed up ROI
A major portion of your system cost is offset by these incentives in the first year!
Greater Boston Solar Case Studies and Project Photos
Here are some of the solar projects we've already completed in Greater Boston—we make it easy to imagine how your Lexington or Weston home or business would look upgraded with solar!
Greater Boston Solar Installation Case Studies
Medfield Solar Installation
This Medfield residential solar installation will generate 10,000 kWh annually and save its owners nearly $3,000 every year!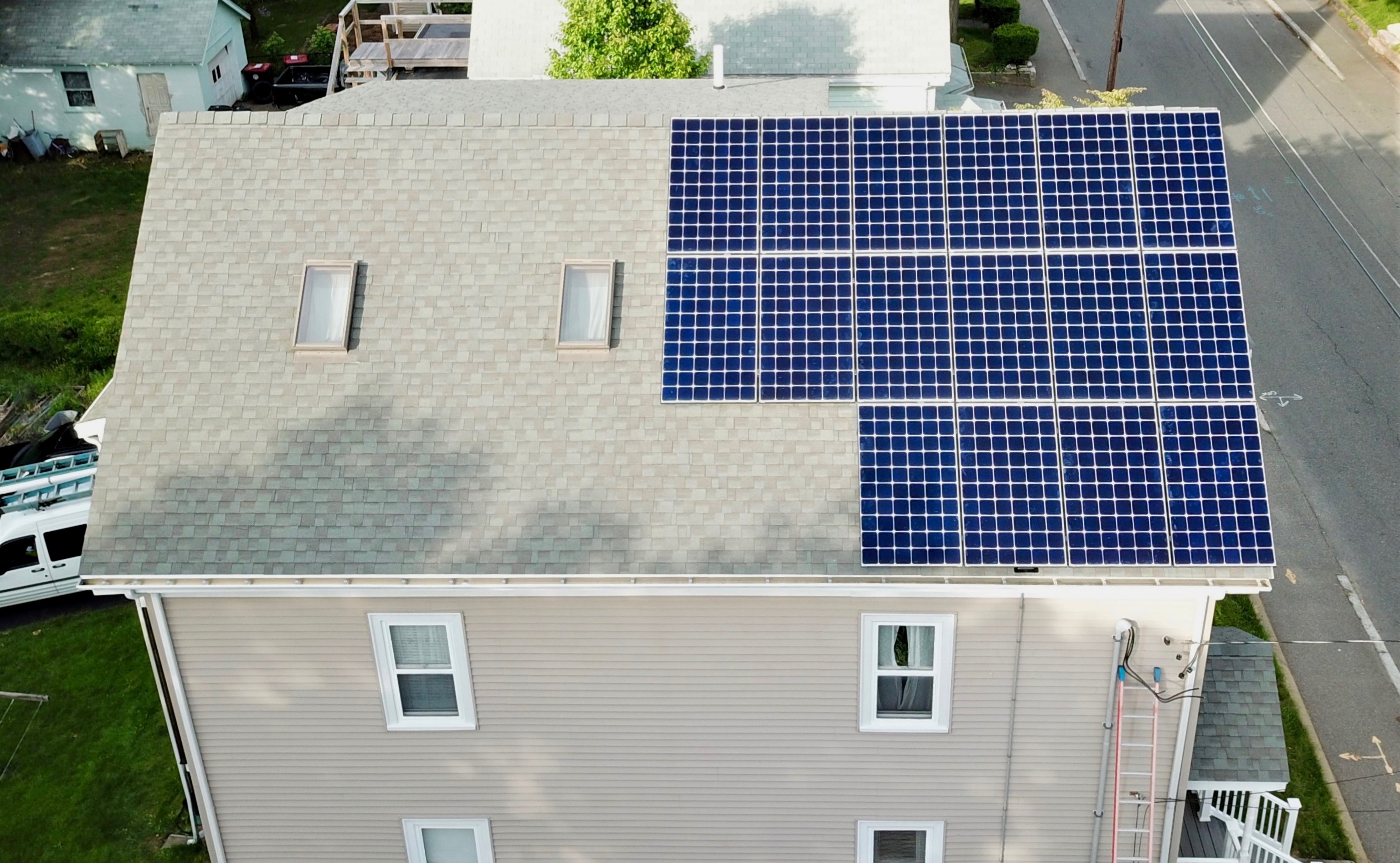 Brockton Solar Installation
This Greater Boston solar array provides over 6,000 kWh of renewable energy, saving its owner about $2,265 every year!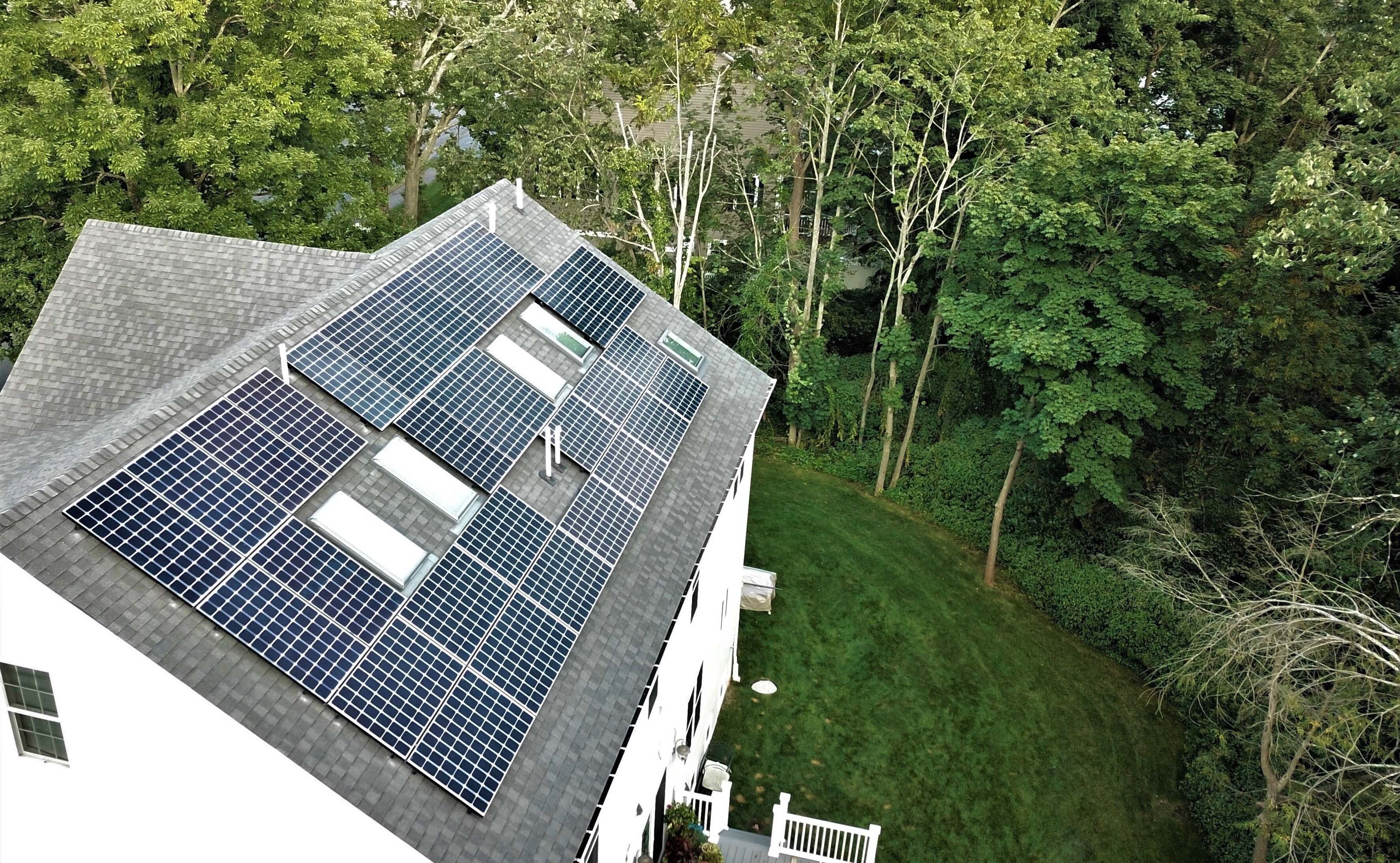 Needham Solar Installation
Producing 14,281 kWh of solar energy annually, the solar panels on this verdant beauty will save its owner $5,712.54/year.
Greater Boston Solar Installation Project Photos
If you're interested in going solar in Boston, talk to the local solar company you can trust. Call 508-694-6884 or contact us today for your free solar estimate and site assessment.
Greater Boston Solar Customer Spotlight
"Very knowledgeable personal, great technicians and installer, and all emails were explained by Jamie and handled with precision and expertise. Great sales contact and a friend in Diane. Over all I'm glad we have met and made the My Generation Energy company our partner." -Jon O
Explore our full range of solar services:
Learn about the benefits of solar for your home and the solar incentives to make owning solar affordable. 
Need Maintenance for your existing panels? We can service and maintain them, even if we didn't install them!
My Generation Energy will never share your information or use high-pressure sales tactics.