Get your free site assessment now
Whether you're a year-round Cape resident or simply spend summers in your Cape second home, you can save thousands of dollars a year when you switch to solar. Using clean energy also helps protect Barnstable County's natural ecology. Going solar is a win-win: you save big, and the Cape reaps long-term benefits. Save money while preserving the natural beauty of Cape Cod with solar installation!
Local Solar Energy from Local Cape Cod Solar Experts
My Generation Energy has been helping home and business owners from Falmouth to Provincetown—and even out on Nantucket and Martha's Vineyard—go solar for over 10 years. And like you, we live here. Our offices are located in Hyannis. Because we're local, we understand the unique challenges posed to Cape Cod homes and buildings and have a solid track record of delivering quality, money-saving solutions for our customers. Our award-winning combination of customer service, financing, expertise, and reliability led Solar Power World to name us the #1 solar developer on Cape Cod for the last three years!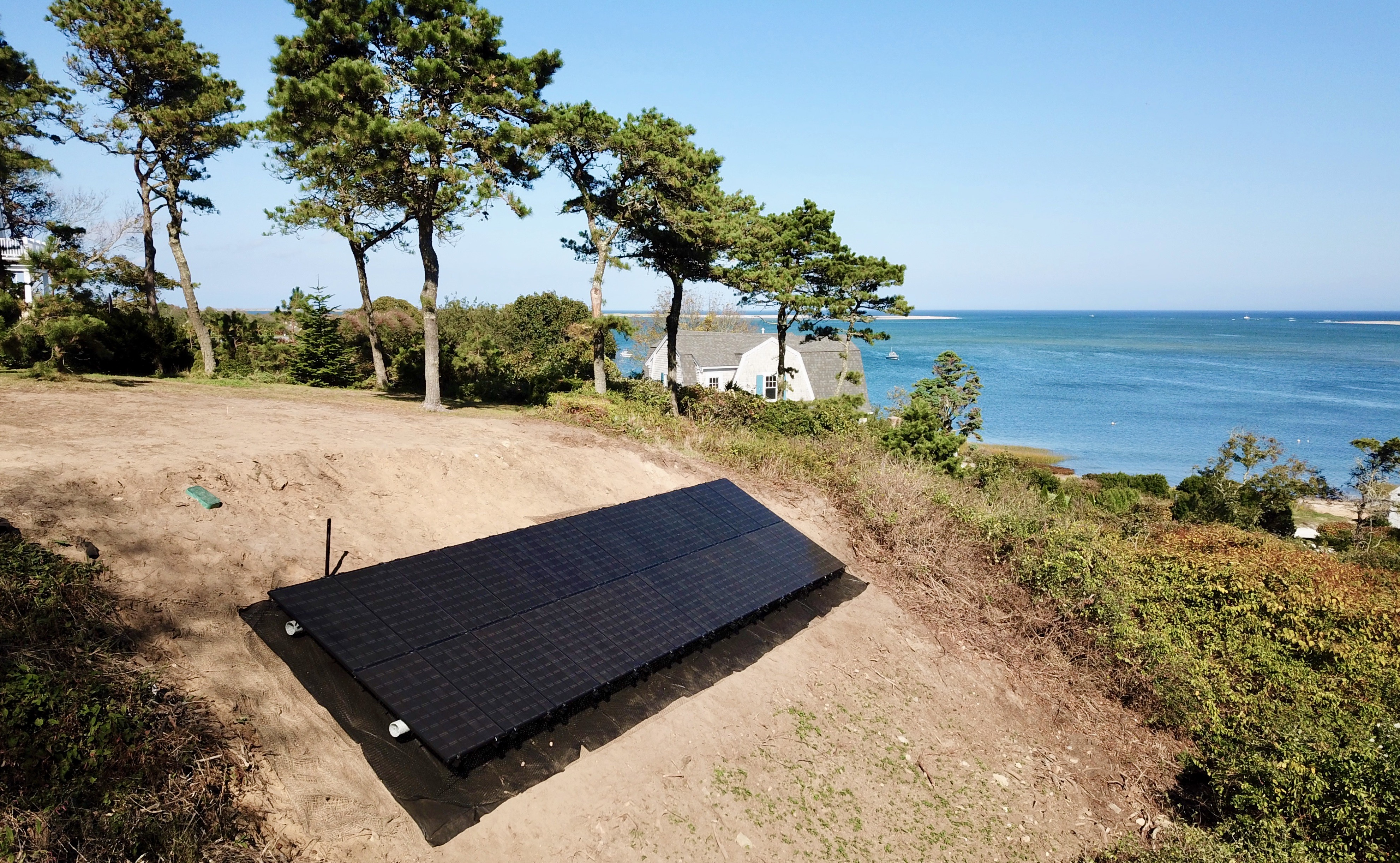 Cape Cod Solar Installation and Battery Storage For Your Home or Business
When installed correctly, solar panels can transform your Brewster, Eastham, or Dennis home, cutting electricity costs and lowering your carbon footprint, all while you take advantage of some of the best solar incentives in the country to save money. At My Generation Energy, our priority is installing quality residential and commercial solar photovoltaic panel systems designed to provide decades of free and clean renewable energy from the sun.
Our team of solar professionals is there for you from start to finish, from early design and permitting to installation and rebates. We're also available after your system is up and running to confirm you're happy with your new solar energy system.
We can also help you combine install or upgrade your existing solar panels with solar battery storage installation, which can help you avoid Cape Cod power outages and take advantage of free energy even at times when your panels aren't producing. And, if you just bought a Cape Cod second home that came with solar panels but aren't sure how the system works or if it's working correctly, we're happy to do a solar PV system transfer, where we'll inspect your panels and get you up to speed on how they work.
Save Even More When You Go Solar on Cape Cod & The Islands
Upgrading your Chatham or Falmouth home or business to solar energy will save you money for decades to come, not only because you'll be harnessing free renewable energy from the sun, but because of the many solar incentives and rebates available to Cape Cod home and business owners. On top of the federal solar tax credit, Massachusetts offers net metering as well as the SMART solar program.
Beneficial Net Metering Regulations
(receive full credit for electricity value)
MA: Income Tax Credit of 15%
(on system value for a term of 20 years)
MA: Solar Battery Incentives
Massachusetts residents and businesses get cash for solar battery usage.
Federal Tax Credit of 30% 
Applied to total cost of system with no cap.
MACRS Depreciation (Commercial)
100% first-year bonus to speed up ROI
A major portion of your system cost is offset by these incentives in the first year!
Cape Cod & Islands Solar Case Studies and Photos
Here are some of the solar projects we've already completed on Cape Cod, Nantucket, Martha's Vineyard, and the surrounding islands—we make it easy to imagine how your Brewster or Chatham home or business would look upgraded with solar!

Cape Cod Solar Installation Case Studies: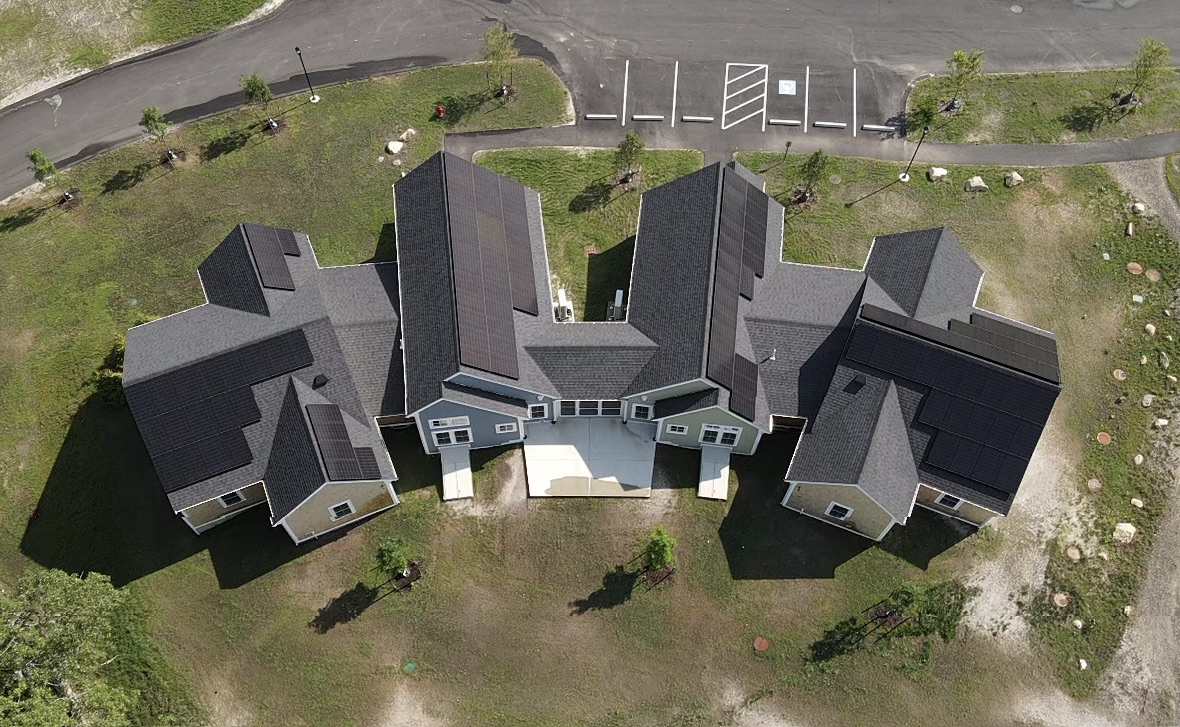 Cape Cod Village in Orleans
Brewster Home Solar Installation
This solar installation will save its owners over $4,000 every year and generates over 7,214 kWh of clean energy annually.
Habitat for Humanity Cape Cod
My Generation Energy and Habitat have partnered to put solar arrays on a total of 9 Habitat-built homes across the Cape.
Cape Cod Solar Installation Project Photos:
With all the reasons for going solar on Cape Cod, My Generation Energy can make your solar upgrade easy. Contact us for a free solar site assessment today to find out how much money your home could save by going solar!
Cape Cod & Islands Customer Spotlight
"Our experience with My Generation was top notch! From the initial site consult with Abe to install & logistics with Jamie communications and timelines were perfect. We appreciate all they have done to get the system up and running. We would recommend without any reservation the My Generation team for a solar system installation!"
-Diane Galazzo

Explore our full range of solar services:
Learn about the benefits of solar for your home and the solar incentives to make owning solar affordable. 
Need maintenance for your existing panels? We can service and maintain them, even if we didn't install them!
My Generation Energy will never share your information or use high-pressure sales tactics.